One of the most exciting things we all wait for is to plan the perfect bachelorette party for our friend since childhood. So, it is natural we don't want any screw-ups at the party. Moreover, a bachelorette party is something serious it is not about eating sangria chips and watching Netflix. Instead, you need to have some naughty and saucy bachelor party ideas to make it a memorable one.
But first, we start discussing the ideas; here is some tip for you to work on. Like, make sure to know all the liking and disliking of the person you are throwing the party for. Also, come up with an agreed budget for the bachelor party to avoid any problems late. Now, when you are clear about the budget and choices, it's time to arrange the things you will need for the party.
Important things to avoid forgetting at the bachelorette party
Regardless of how careful you are in planning the bachelorette party, it is much like a tradition to forget one or two items at the last moment. So, it's better to make a gist of the items you will need from before. Obviously, you do not want your friend to feel trouble; let's face it, it's their last fun day!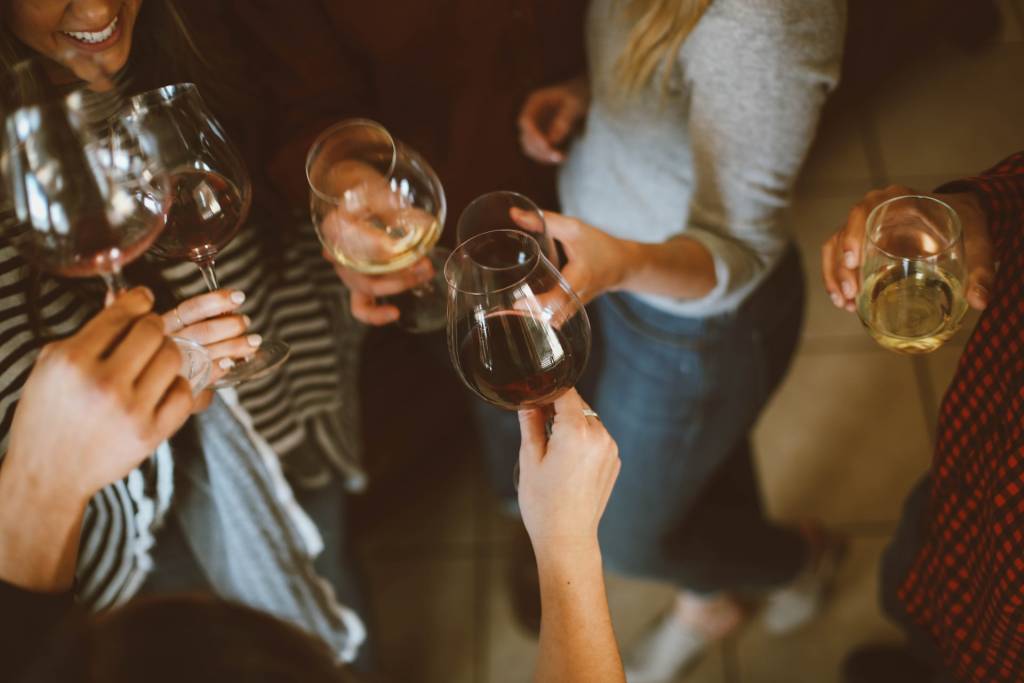 Décor
Décor is the most basic thing you will need for the bachelorette party but make sure it is unique. Like it will be memorable if the décor is based on a theme or contain the groom or bride's cut-out of awkward teens. Keep phallic props if you are into that, cute pictures, sweet memories, balloons, poppers, banners, etc. 
Order Bachelor party cake for the bride
If you are the bridesmaid, the most important thing for you is to bring the bachelor party cake or adult theme cake for the bride. Also, try to keep the design naughty to surprise your friend. There are many themes now available online that you can choose from. Even you can order customized cake online, mentioning your requirement if you want something for the bride that is more personalized and have a message behind it. 
Booze glasses
Theme drinking glassware is so much in nowadays. So, whether it's a short glass, koozie, or wine glass, make sure you design a theme for it. 
Gifts
Another essential thing is gifts for bachelorette parties. Make your friend feel special by designing a basket containing everything s/he loves like perfume, chocolate, a shaving set, a watch, or other things you can think of.
Tattoo
For remembering the exciting night, one must always have a temporary tattoo sheet containing some saucy tags.
Ideas that will give your bachelorette party the required pump
If you are looking for ways to make the day memorable for your friend, here are some fantastic ideas for both bride and groom:
Uber and all are great but crank it up a notch by booking a party bus for the bachelorette. Nowadays, limos and party buses are available for weekends for those who like to make their party extra special. However, this idea works better if you have a big team and a reasonable budget.
Take a paintball challenge
One of the best bachelorette party ideas for the groom is to challenge the paintball game. The best part about this idea is it is not so expensive, and you will have too much fun, believe us! Not to forget, the groom is getting the chance to release all the stress before going through all the wedding planning pressure.
Will the bachelorette party be a success unless there are naughty games involved? So, make sure you prepare the naughty party game sheets containing questions about how well we know the bachelorette or pin the kiss on the bride's face, etc. You can even find free prepared sheets online.
Ordering a naughty Jenga for playing it on the bachelorette night, what can be more special than that? It comes among the top party bachelorette ideas for the bride. It's because there is not much to do on your part just order and wait for it to deliver, second, they are not pricey, and third, it is extremely fun.
Hire a professional photographer for the day to enjoy it after you all grow old. These are the moments you will want to relive again and again. Moreover, when you have them in the face of epic photos, the bachelorette is sure to become special. Also, you can later surprise the bride or groom with framed photos afterward.
Conclusion
In the end, all sweeps down to building a comfortable environment, fun moments, and sharing deep secrets to have the ultimate fun at a bachelorette party. However, make sure to try to exclude the party pooper friend from the plan. We all at least have one in our groups!